From clever sand-removing brushes to a high-performance waterproof camera, these beach bag essentials will make your trip to the beach much more enjoyable.
HyperGo Body Wipes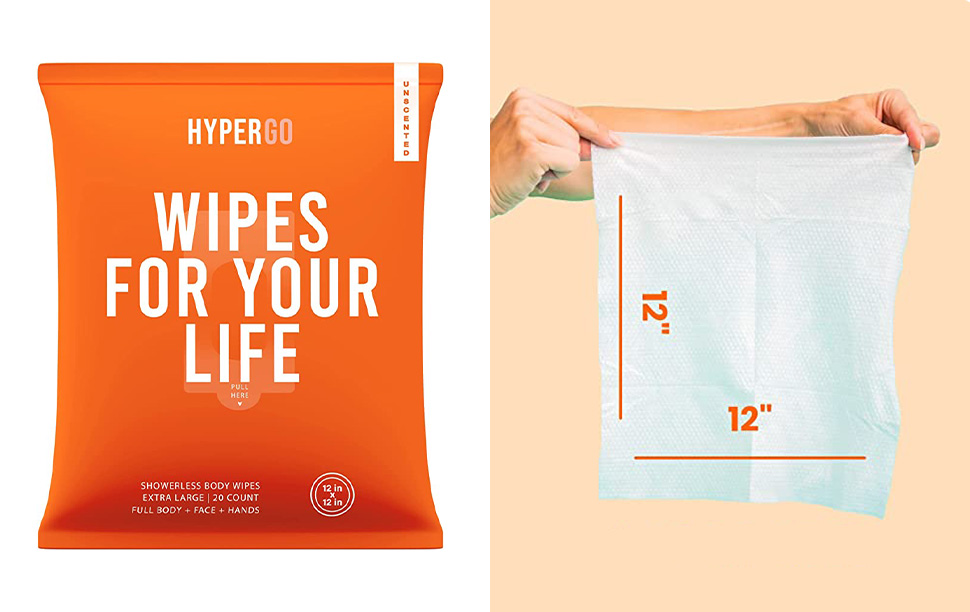 After a long day at the beach, you'll have sand, salt, and sweat on your body. Quickly refresh before heading back to your car—or the closest bar—with HyperGo Full Body Wipe. These biodegradable, hypoallergenic wipes come in a variety of sizes—and they don't leave a sticky residue. Bonus: The wipes are alcohol-free and also have a moisturizing component.
ALVABABY Waterproof Wet Bag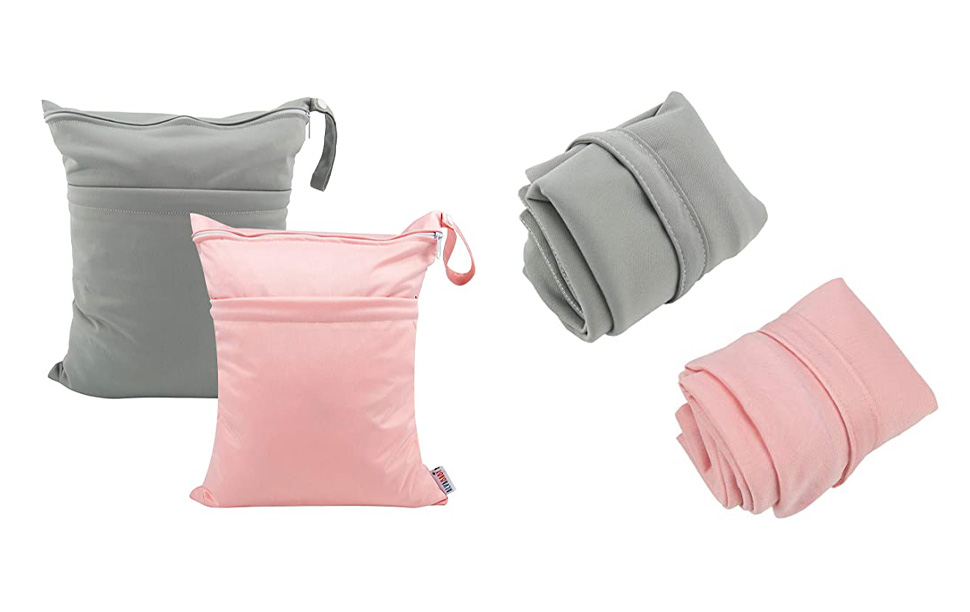 These water-resistant pouches by ALVABABY are amazingly multi-functional—marketed as a convenient diaper bag for cloth diapers, you can also use them for a wet swimsuit, to separate dirty items from the rest of your beach bag, or to protect your phone or any other valuables from water and sand.
Sun Bum Texturizing Sea Salt Spray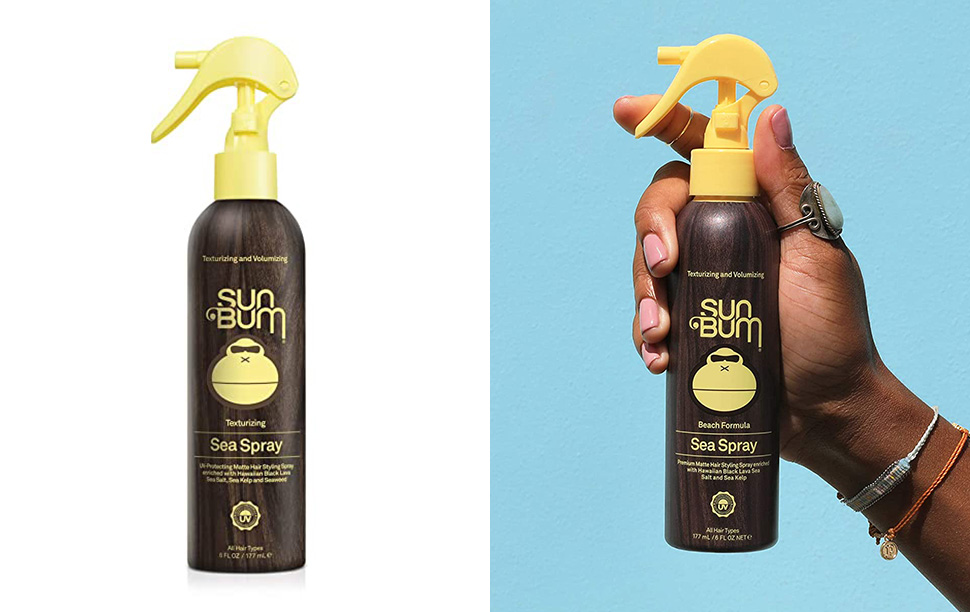 Throw this sea salt spray into your beach bag to maintain those windswept waves before and after you hit the beach. It will complement your artfully tousled hair and protect your locks from damaging UV rays so your hair won't dry out. I recommend using it on damp hair and reapplying after swimming.
Icy Cool TSA Approved Neoprene Caddy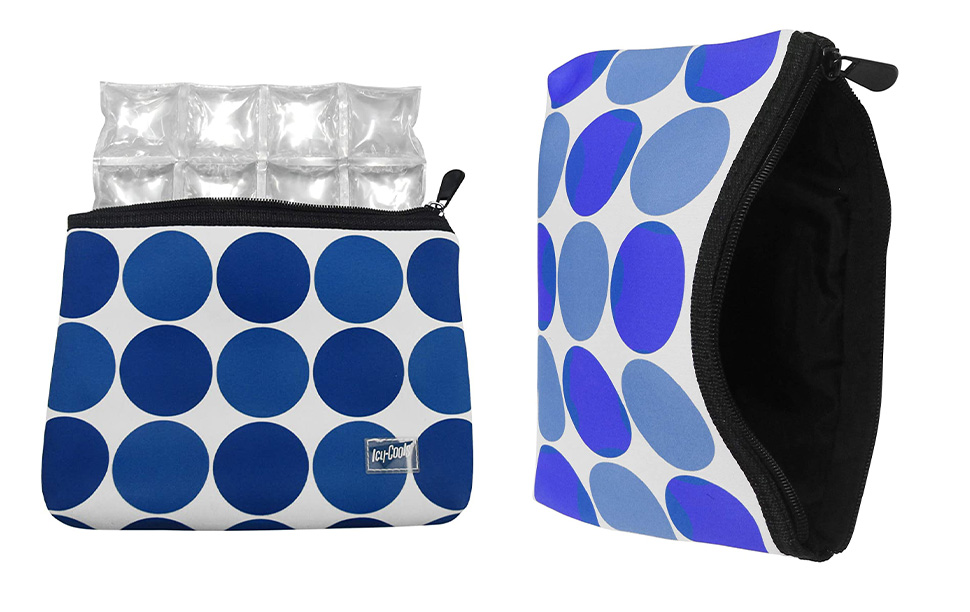 Keep those beach bag essentials that you don't want to be exposed to the sun shaded and cool with these bags. Whether it's your phone, a snack, medications, or toiletry items, these pouches are a great alternative to a cooler. Simply freeze the inserts and place them in the lining of the bag.
Vitrix Kitchenware Bottle Caps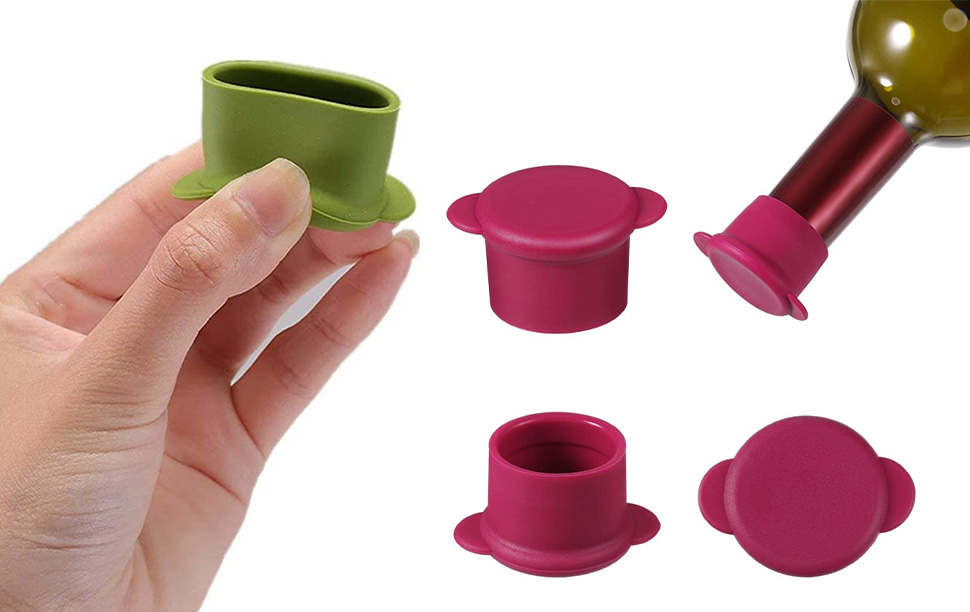 Throw this bottle stopper in your beach bag so you can close and save your drink on the beach. Each bottle stopper comes in a different color, so you know whose bottle is whose. The stopper fits on bottles like beer, wine, water, juice, or sports drinks, and is a must-have for serious beach days.
Takeya Actives Water Bottle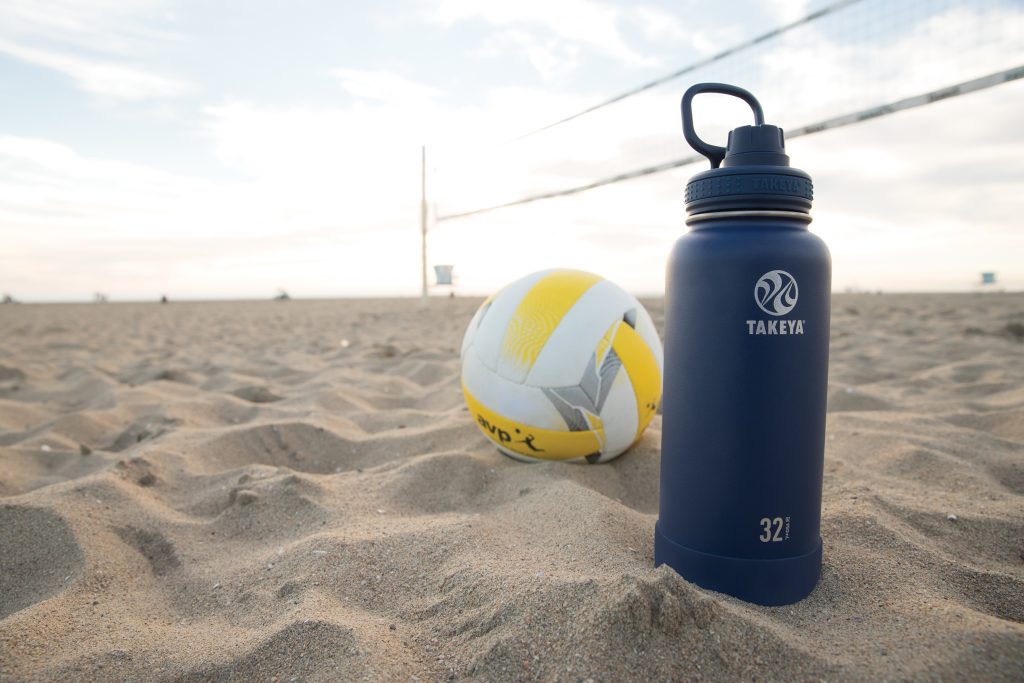 Stay hydrated at the beach with a Takeya water bottle. These babies will stay cold for 24 hours, and come in sizes as large as 40 ounces. Whether it's water or something stronger that you want to keep discretely chilled, this bottle will be one less thing to pack in a cooler.
Beach Sandy Sand Remover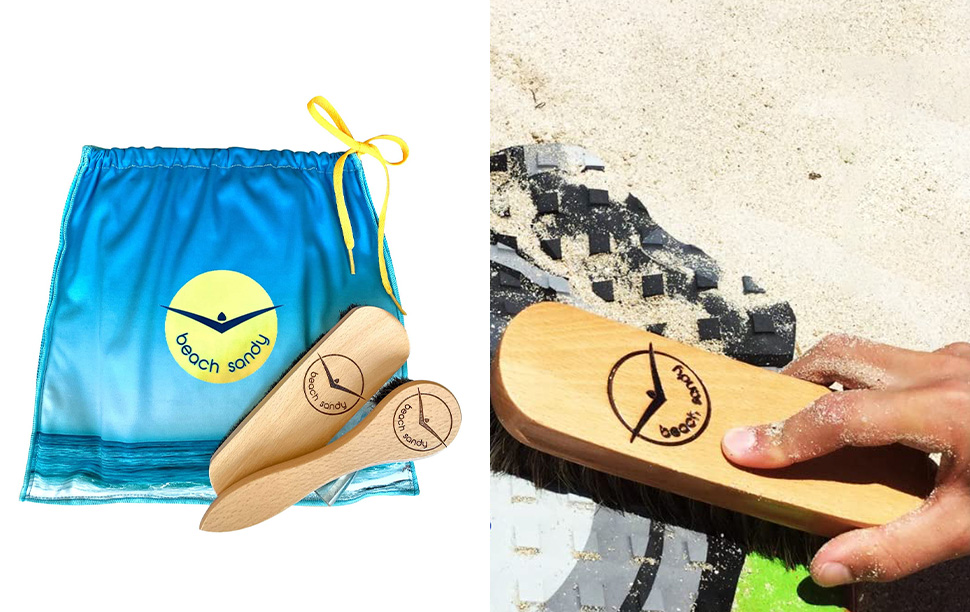 This miraculous brush set removes sand from your body and belongings after a long day at the beach. It wicks away any excess moisture and sand so you won't track anything back to your car or house. The lightweight beechwood brushes come in a portable microfiber towel bag.
Dock & Bay Towel Microfiber Towel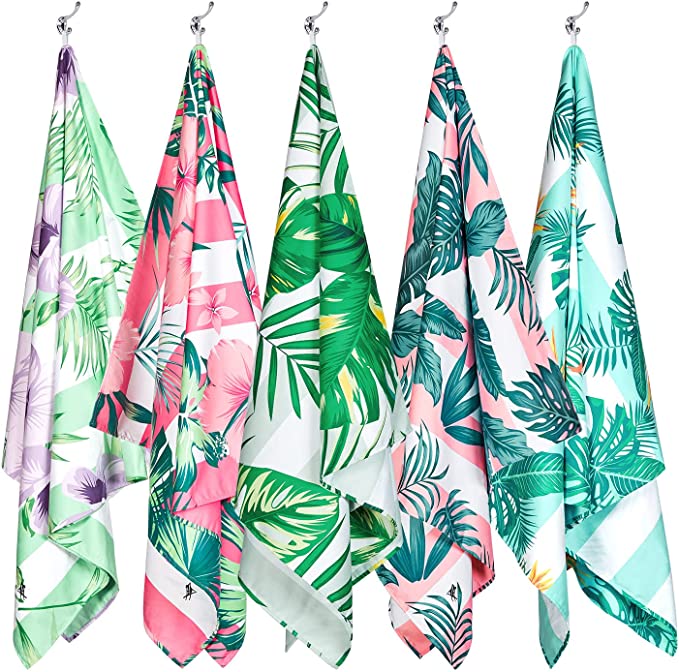 Dock & Bay makes roomy quick-dry towels that are easy to transport and perfect for the beach. The extra-large size is great for more than one person to use, and the lightweight material makes it easy to shake any excess sand off.
Blue Lizard Sport Sunscreen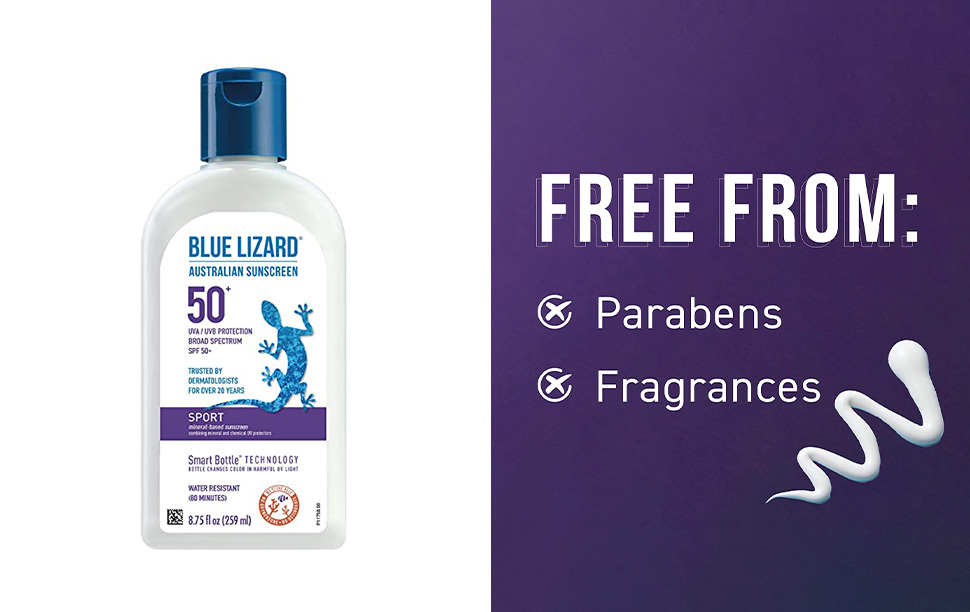 Obviously sunscreen and sun protection are beach bag essentials, but I especially love Blue Lizard Sport for its environmentally friendly formula. The formula is also mineral-based and paraben-free. This dermatologist-recommended sunscreen also packs up to 80 minutes of water resistance.
INSMY Portable Bluetooth Speakers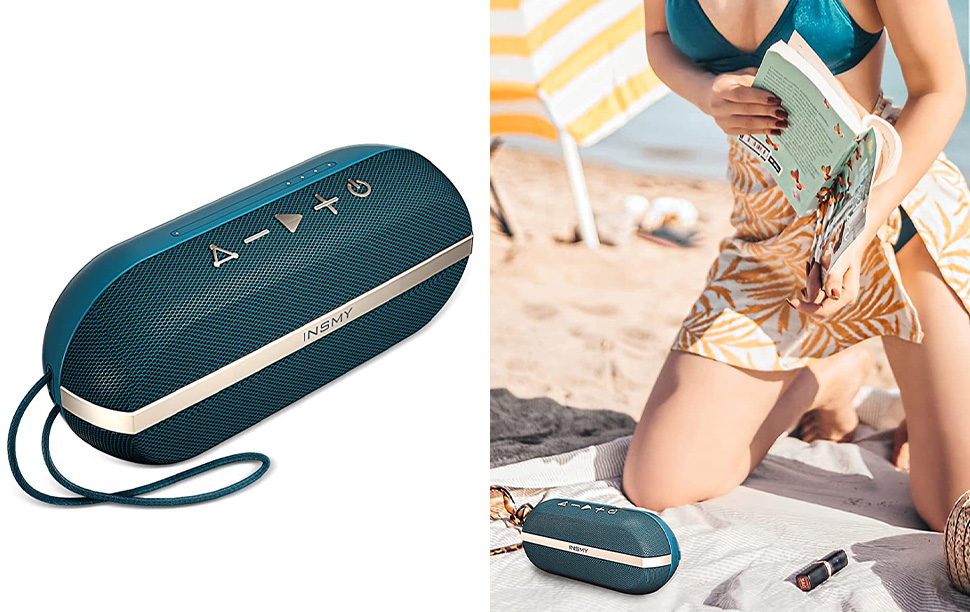 This portable speaker is perfect for the beach: It can float and has a long-lasting battery of up to twenty-four hours for days spent relaxing on the sand. Amazon reviewers love the sound quality, and the speaker doesn't take up too much room in your bag.
Beach Reads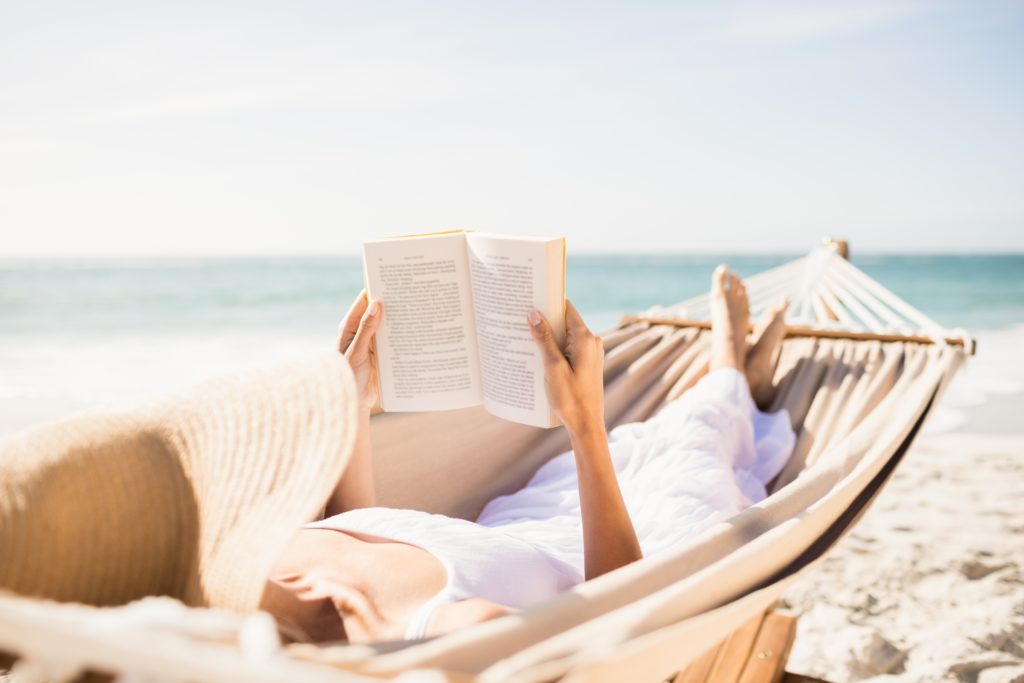 Nothing beats relaxing on the sand with a good book or magazine. Whether it's a new, juicy novel or your favorite classic, a book is always one of my top beach bag essentials.
I'm currently reading Book Lovers by Emily Henry, and highly recommend it as a beach read this summer. Check out some of our readers' choices for top beach reads on Amazon.
GoPro HERO11 Waterproof Underwater Camera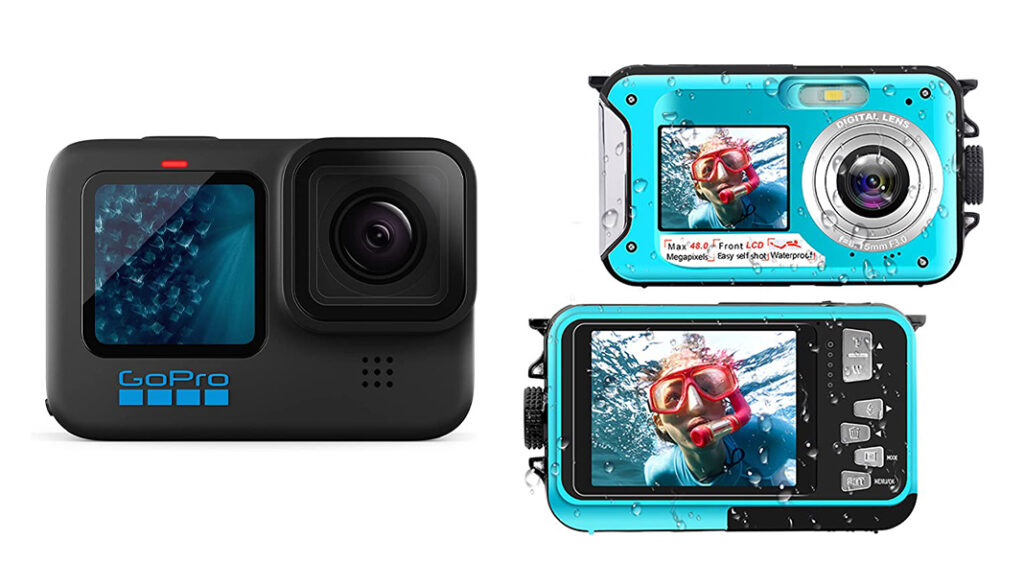 If you don't trust a waterproof case to fully protect your smartphone against the waves, the GoPro HERO11 is the perfect solution. This powerhouse camera can capture 5.3K video (that's 91% higher resolution than 4k!), high-resolution images, and offers slo-mo playback. At almost $500, this camera is certainly an investment. If you'd rather leave the high-tech gear to the photography enthusiasts, this waterproof digital camera from YISENCE will capture your beach memories perfectly in up to 10 feet of water and at a price point below $100.
Wallaroo Hat Company Crushable Hats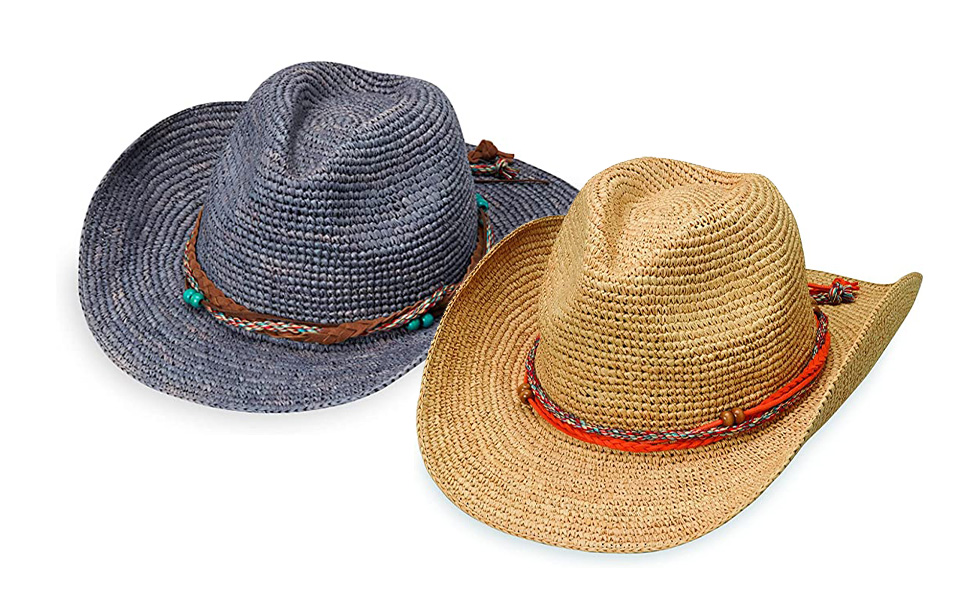 For more beach bag essentials that will protect you from the sun, you'll want a stylish hat for the beach. The Wallaroo Hat Company makes crushable hats for men, women, and kids, plus the fabric is UPF 50+ protective. The Catalina Cowboy Hat in particular is great for its style, lightweight material, and easy reshaping.
REKS Unbreakable Sunglasses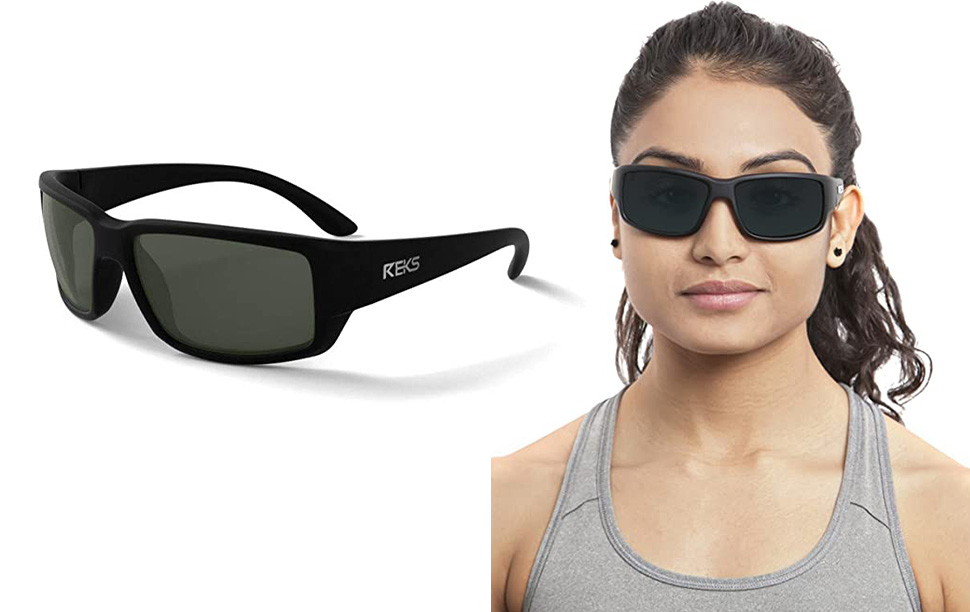 Sunglasses are a must-have item at the beach, and REKS Unbreakables are one of the ultimate beach bag essentials because they won't break or scratch, and still have UV 400 protective lenses. Available in a variety of styles for both men and women, just add on floating croakies and you'll never lose or damage your sunglasses at the beach again.
Zesica Beach Cover Up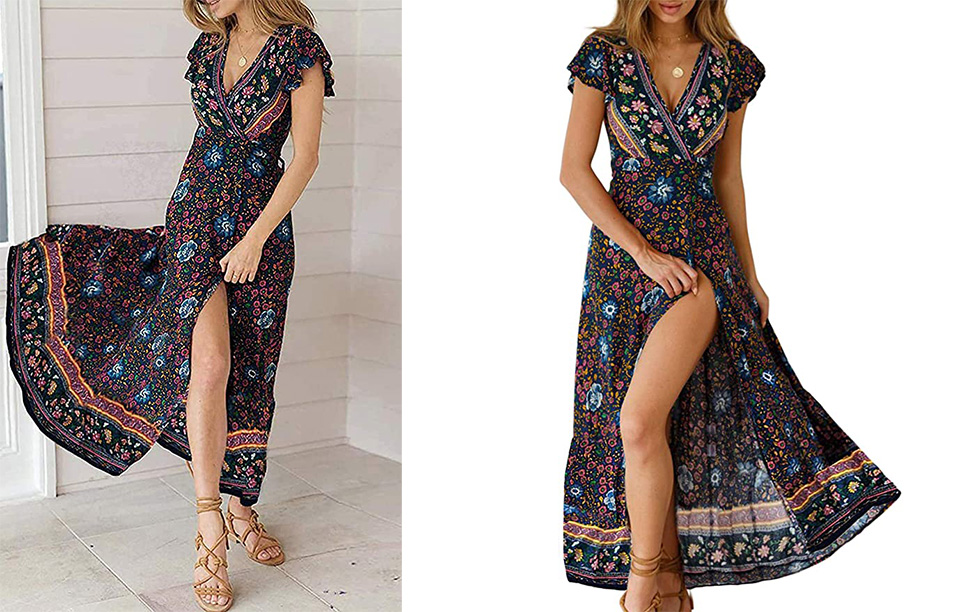 A cover-up is a classic, but often one of the more neglected beach bag essentials. I love this light and airy dress from Zesica because it's more like a blanket, and you can adjust it to cover only the areas you don't want to be exposed to the sun.
All of the products featured in this story were hand-selected by our travel editors. Some of the links featured in this story are affiliate links, and SmarterTravel may collect a commission (at no cost to you) if you shop through them.
Editor's note: This story was originally published in 2017. It has been updated to reflect the most current information.
We hand-pick everything we recommend and select items through testing and reviews. Some products are sent to us free of charge with no incentive to offer a favorable review. We offer our unbiased opinions and do not accept compensation to review products. All items are in stock and prices are accurate at the time of publication. If you buy something through our links, we may earn a commission.