On April 8, 2024, a total solar eclipse will completely block out the Sun. The eclipse will start over the South Pacific Ocean and then pass over Mexico, the United States, and Canada. Although a partial solar eclipse will be visible from almost everywhere in North America, you'll only be able to see totality in certain areas.
When Is the 2024 Total Solar Eclipse?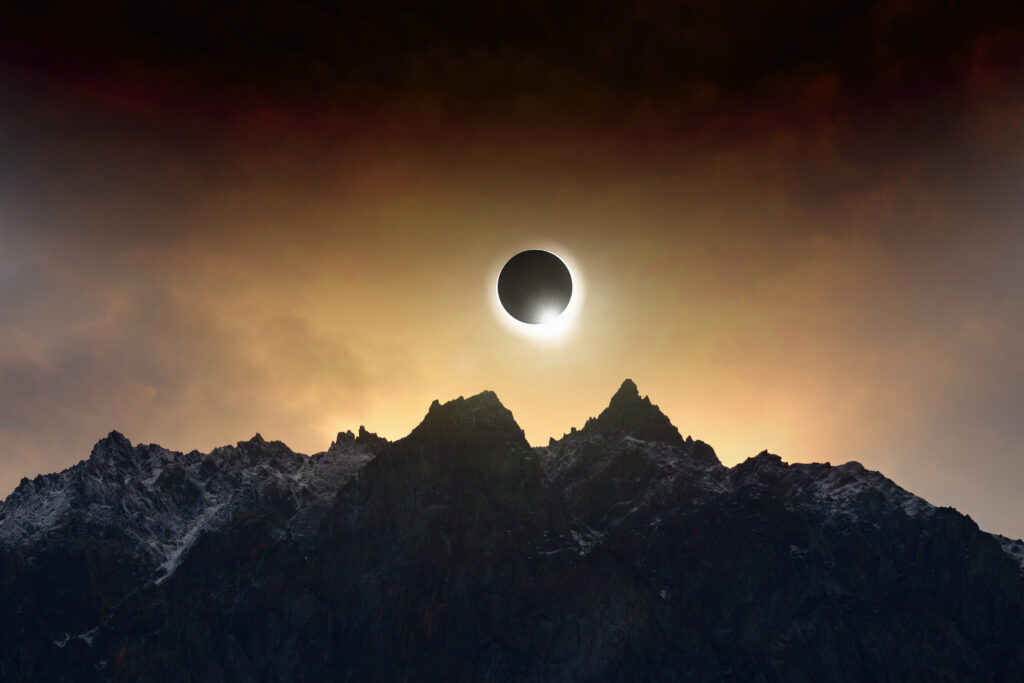 The first location in continental North America to see the total solar eclipse will be Mexico's Pacific coast at around 11:07 a.m. PDT. The Atlantic coast of Newfoundland, Canada will be the last place in continental North America to see the eclipse, where it will exit at 5:16 p.m. NDT.
The National Aeronautics and Space Administration (NASA) has provided a helpful chart that shows the time totality will begin in cities throughout the US.
How Long Will the Total Solar Eclipse Last?
Depending on where you are viewing the eclipse from, totality will last up to 4 minutes and 28 seconds.
Can You Look Directly at a Total Solar Eclipse?
During totality, it is safe to look directly at the Sun, even through magnifying devices like binoculars or a telescope. However, do not look directly at the Sun if it is not in totality. The American Astronomical Society (AAS) warns, "Whenever any part of the photosphere is uncovered, it is essential to view the Sun through a safe solar filter, that is, one that meets the transmission requirements of the ISO 12312-2 international standard." The AAS maintains a list of places to buy safe solar filters (you can even get them for free from some public libraries.) These are not something you'd want to buy from an unknown party on Amazon, in case they are counterfeit. 
Sunglasses are not enough protection for looking directly at the sun. The AAS cautions, "Looking at the uneclipsed or partially eclipsed Sun through dark sunglasses or any other unapproved filter is a recipe for serious and potentially permanent eye injury."
2024 Total Solar Eclipse Travel Tips
North America won't see another total solar eclipse until March, 30, 2033—and even then, only Alaska will witness totality. A total solar eclipse won't return to the lower 48 until August 23, 2044—which makes the 2024 Total Solar Eclipse special and worth traveling for. Book travel early as hotels, flights, and rental cars will sell out in prime viewing destinations well before 2024. Rates are also likely to increase the closer you book to the eclipse. 
The Best Places to See the 2024 Total Solar Eclipse in the US
For the best vantage points of the 2024 total solar eclipse, plan a trip to these destinations: 
Erie, Pennsylvania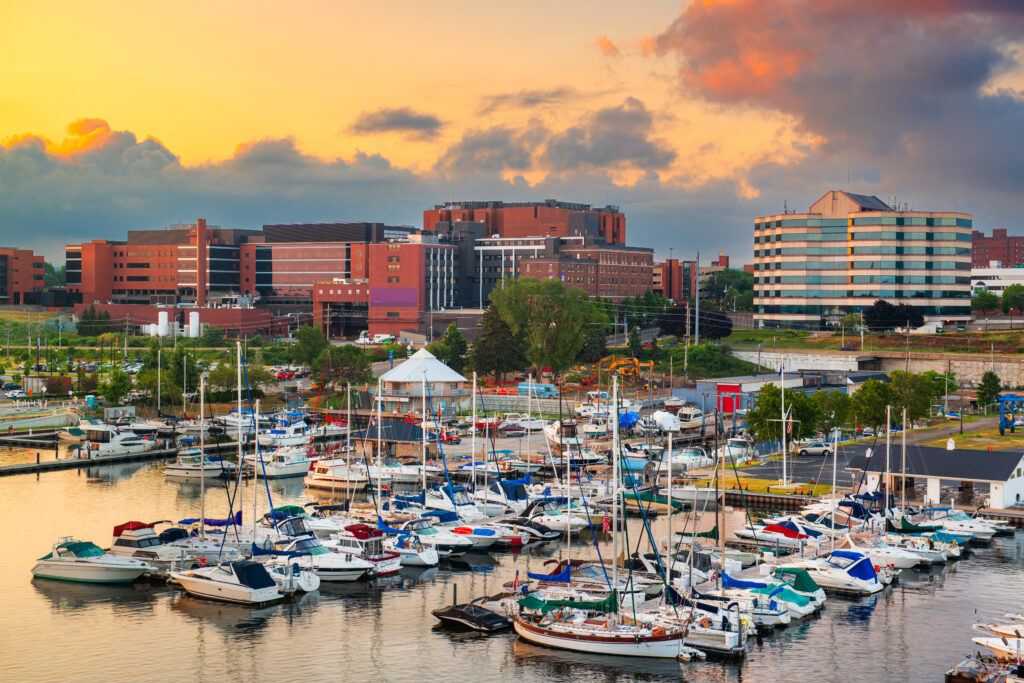 In downtown Erie, spectators will be treated to 3 minutes and 40 seconds of totality—but you can gain a few extra seconds of darkness (and have more open space to watch from) by driving out onto picturesque Presque Isle State Park.
Where to Stay: Ask for a bay view room at the Courtyard By Marriott Erie Bayfront.
Niagara Falls, New York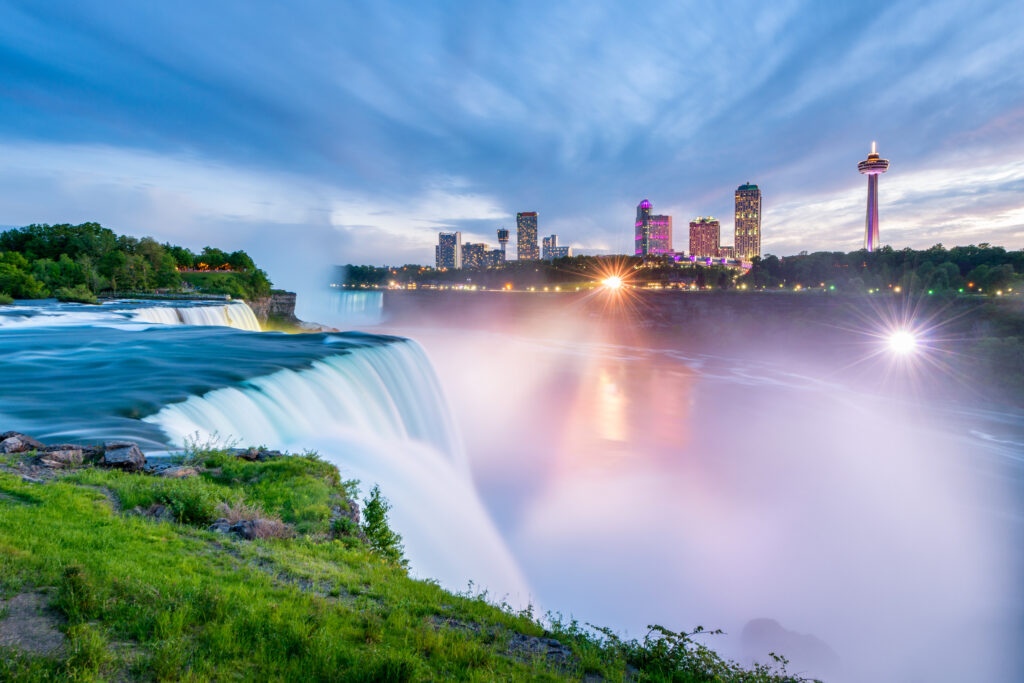 For one of the most stunning views of the total solar eclipse, head to Niagara Falls. Arrive early to stake out a spot at Terrapin Point, where you'll be able to witness the eclipse with the sun positioned directly over the Falls. 
Where to Stay: Book early to reserve a prime Falls view room at the Hilton Niagara Falls/Fallsview Hotel & Suites. 
Burlington, Vermont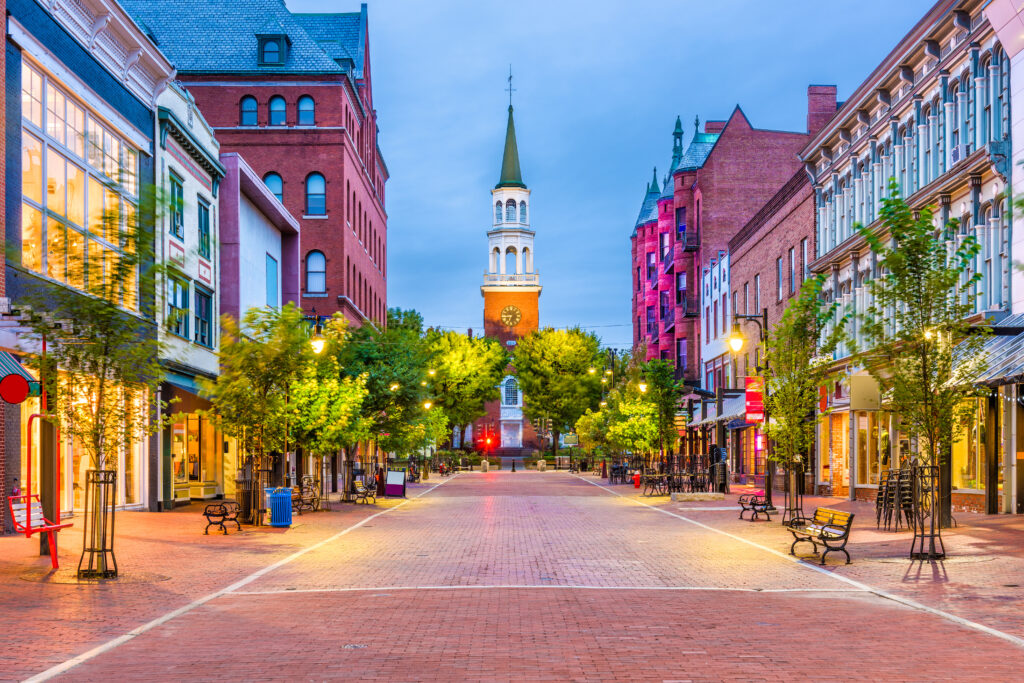 Burlington's Lake Champlain is beautiful on an ordinary day, so watching the total solar eclipse there will be even more special. The eastern shores of the lake will get about 3 minutes and 15 seconds of totality.
Where to Stay: The Courtyard by Marriott Burlington Harbor is a great budget-friendly choice in the heart of downtown Burlington.
Cleveland, Ohio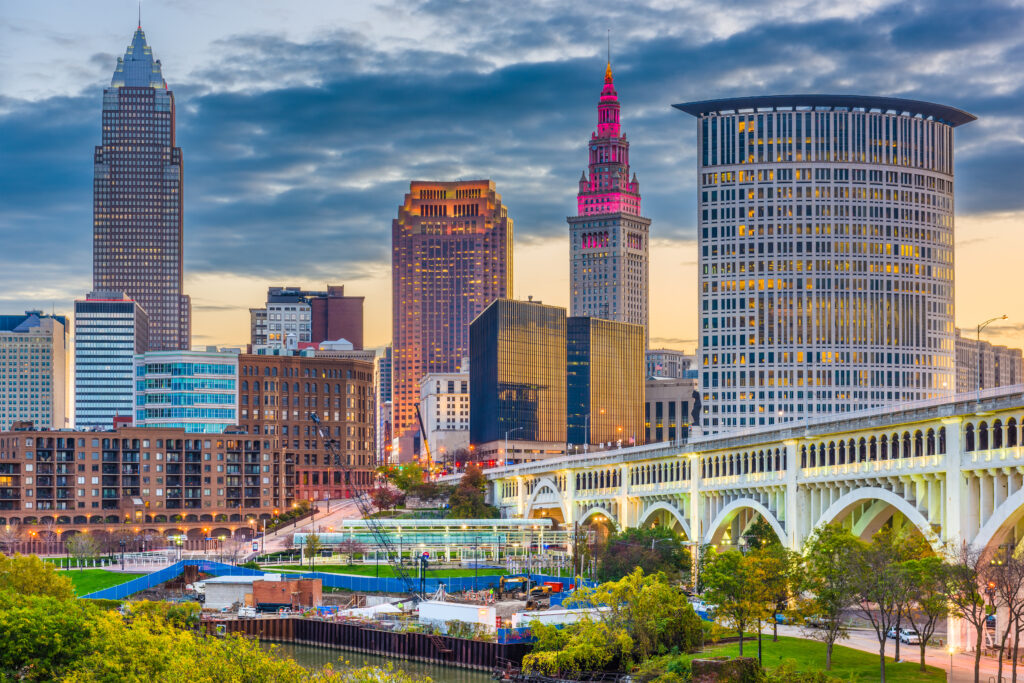 Plan a trip to Cleveland, which will be directly in the path of totality for nearly four minutes, for a day of fun and learning. The city will be hosting an eclipse-themed celebration, and will offer up plenty of public viewing spaces near Lake Erie.
Where to Stay: The 21C Museum Hotel is a stylish hotel centrally located in downtown Cincinnati.
Dallas, Texas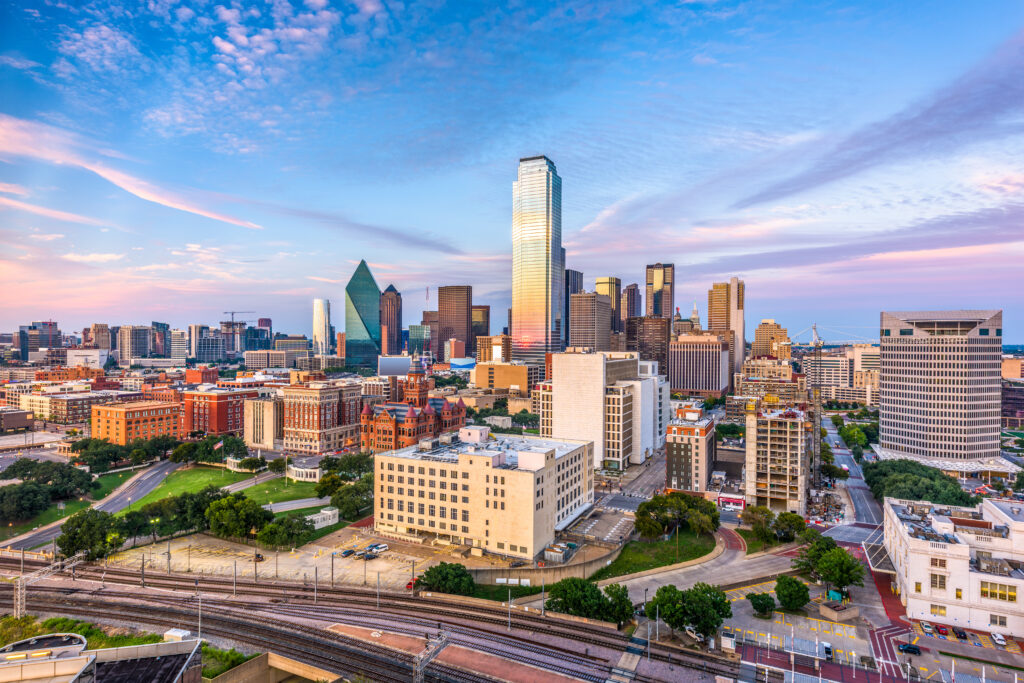 If you want to watch the total solar eclipse without freezing, Dallas is a great viewing spot that will have warm weather in April. The city's downtown area will witness around 3 minutes and 51 seconds of totality starting at 1:40 p.m. CDT.
Where to Stay: Avoid the traffic and stay right in downtown Dallas at the luxurious Joule hotel.
The Best Places to Watch the 2024 Total Solar Eclipse in Canada & Mexico
If you want to plan a trip abroad to watch the solar eclipse, here's where you should go. 
Prince Edward Island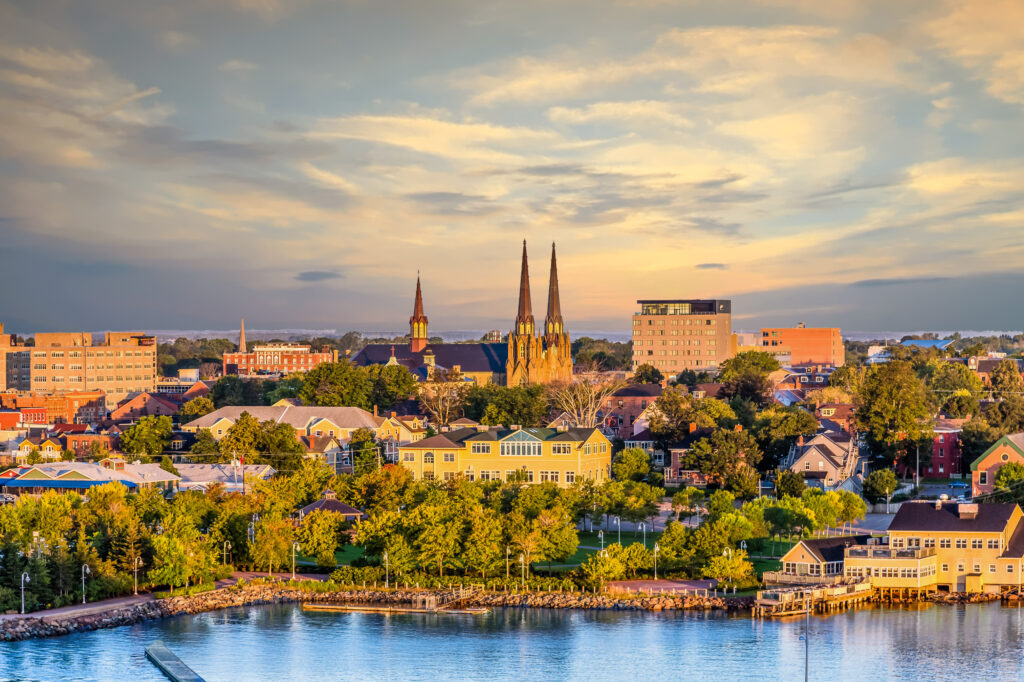 Location is key if you want to witness totality, so if you're in Prince Edward Island, head to the North Cape Coastal Region, which will experience around three minutes of totality. Skinner's Pond, Ignish, and North Cape will all be good choices for a viewing spot.   
Where to Stay: The charming Briarwood Coastal Cottages feature fully-equipped kitchens so you can avoid the crowds and dine in if needed.
New Brunswick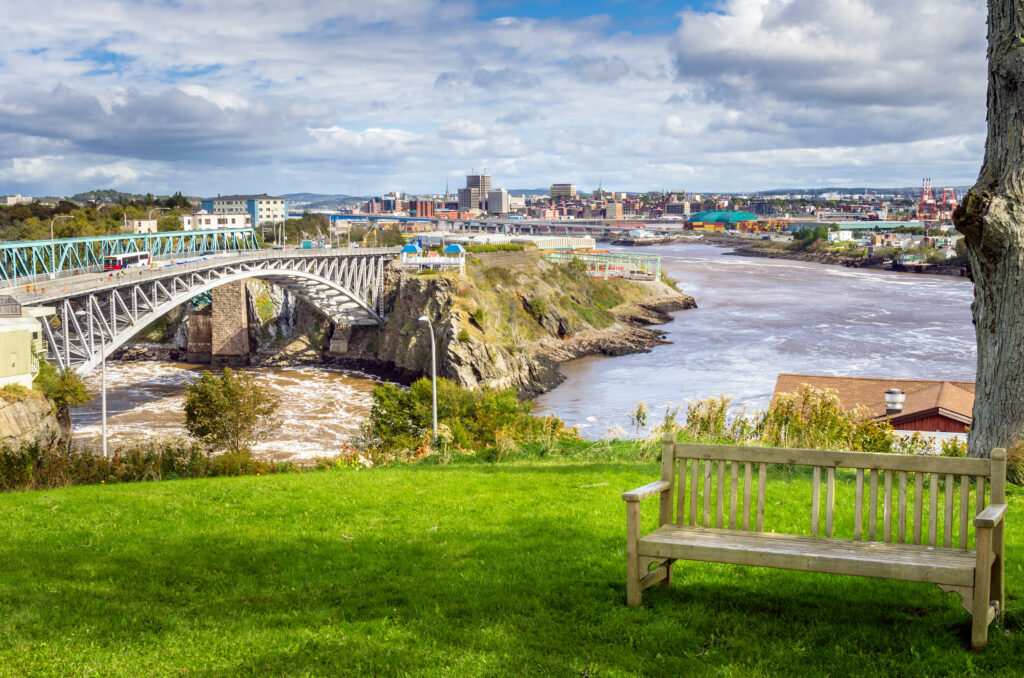 Where better to watch an eclipse than an observatory? The William Brydone Jack Observatory was built in 1851 and is the oldest existing astronomical observatory in Canada. The surrounding University of New Brunswick campus has plenty of open green space for crowds. 
Where to Stay: The Carriage House Inn is conveniently located near the William Brydone Jack Observatory and offers beautiful views of the St. John River.
Mazatlán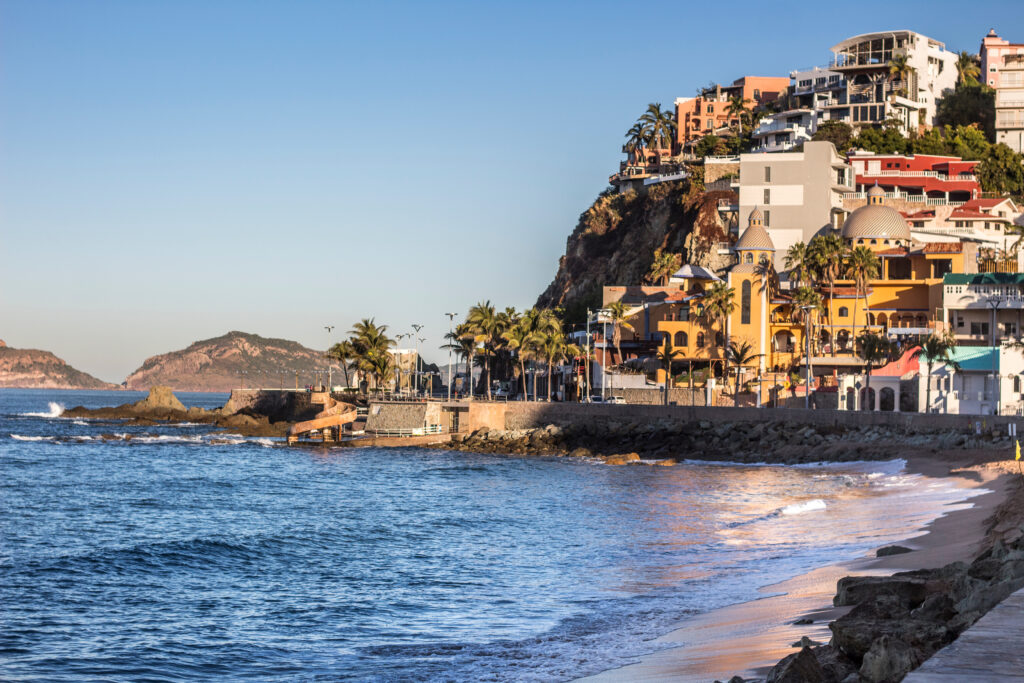 Combine a beautiful beach vacation in the charming town of Mazatlán along with a total solar eclipse viewing. The 13-mile boardwalk that lines the beach will be a perfect spot from which to watch.
Where to Stay: Treat yourself to a room at the five-star, all-inclusive Pueblo Bonito Beach Resort.
Torreon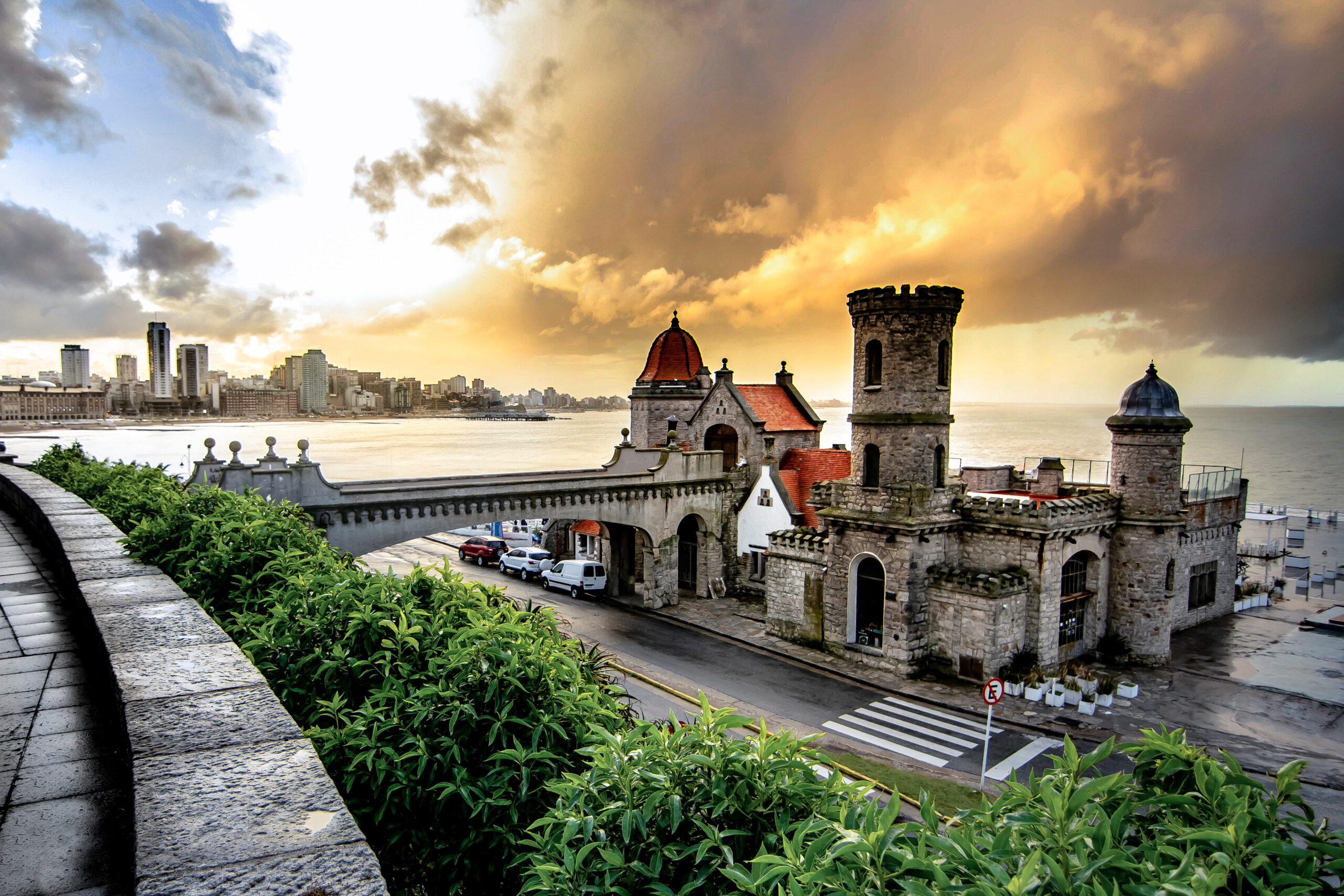 Surrounded by majestic mountains, Torreon will provide a beautiful backdrop to the eclipse. For the best views, climb to the top of the Cerro de Las Noas hill.
Where to Stay: The centrally located, affordable Ibis Torreon is a great choice for travelers on a budget.
We hand-pick everything we recommend and select items through testing and reviews. Some products are sent to us free of charge with no incentive to offer a favorable review. We offer our unbiased opinions and do not accept compensation to review products. All items are in stock and prices are accurate at the time of publication. If you buy something through our links, we may earn a commission.