Seaside cottages, sunny city streets, and cocktails with those tiny umbrellas await—but before you depart for your summer vacation, you need to put together a well-packed bag. Discover the summer vacation clothes you should bring on every warm-weather trip, no matter where you're headed.
Hat
On a summer trip to the Galapagos, I wore an ugly bucket hat like it was my job. Sure, I looked like a crocodile hunter. But I also avoided burning my face in the severe equatorial sun, and a handy neck cord kept the thing on my head while fellow travelers' brims were flying off in the wind.
There are, of course, more stylish options available, depending on what kind of trip you're taking. A straw hat is usually a fashionable bargain, and San Diego Hat Co. sells cute options with UPF (ultraviolet protection factor) in packable styles.
One-Piece Swimwear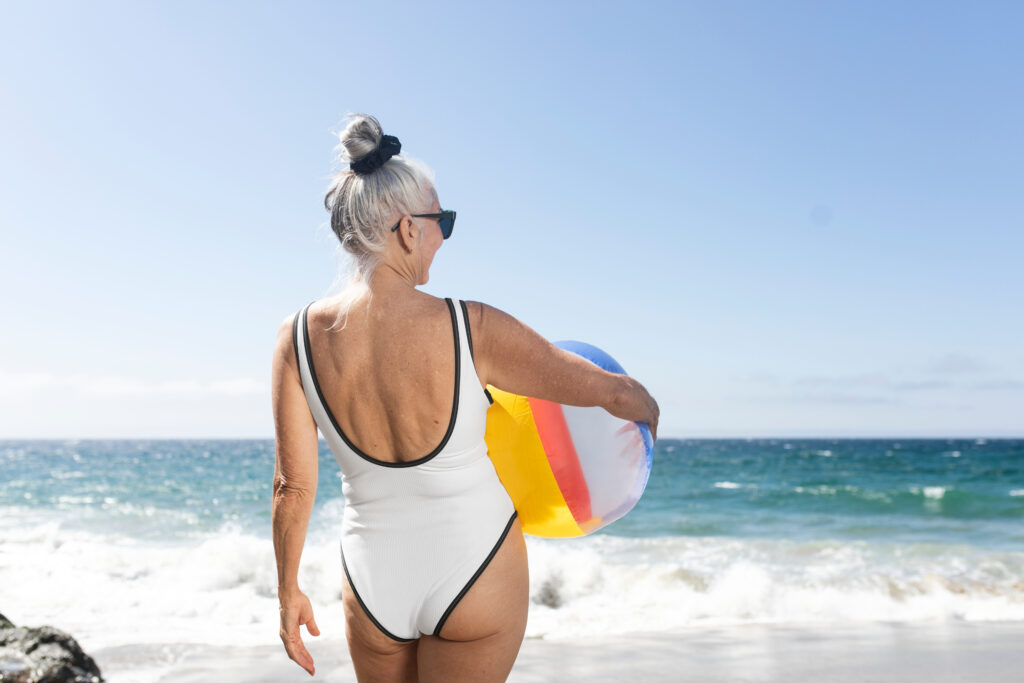 A swimsuit is an obvious must-pack on any list of summer vacation clothes, but for women, a one-piece suit is an especially smart thing to bring. Lots of water activities, from snorkeling to surfing, are best served by a swimsuit that will stay on your body in the face of savage waves.
Hate tank suits? ModCloth offers a fabulous selection of vintage-inspired one-piece bathing suits that look nothing like the Speedo you wore in middle school.
Men, too, take note. If your swimsuit is even a touch too large, get a new one that fits, lest rough waters turn your wake-surfing excursion into a public embarrassment.
Waterproof Shoes
It's summer vacation. So you might have to get your feet wet, both figuratively and literally. To the rescue: shoes that can withstand water, from packable Wellies to jellies to water shoes. Depending on where you're going, consider packing footwear that will be comfortable to wear on soggy national park trails, on rainy cobblestone streets in Europe, or, if you're really lucky, on a yacht off the coast of Cape Cod.
Packable rain boots are a great option for drizzly destinations. Keen sandals for men or women are a popular waterproof shoe for hiking. Seeking something a bit more stylish? Bid adieu to soggy socks with rainproof flats for women.
Cotton/Linen Shirt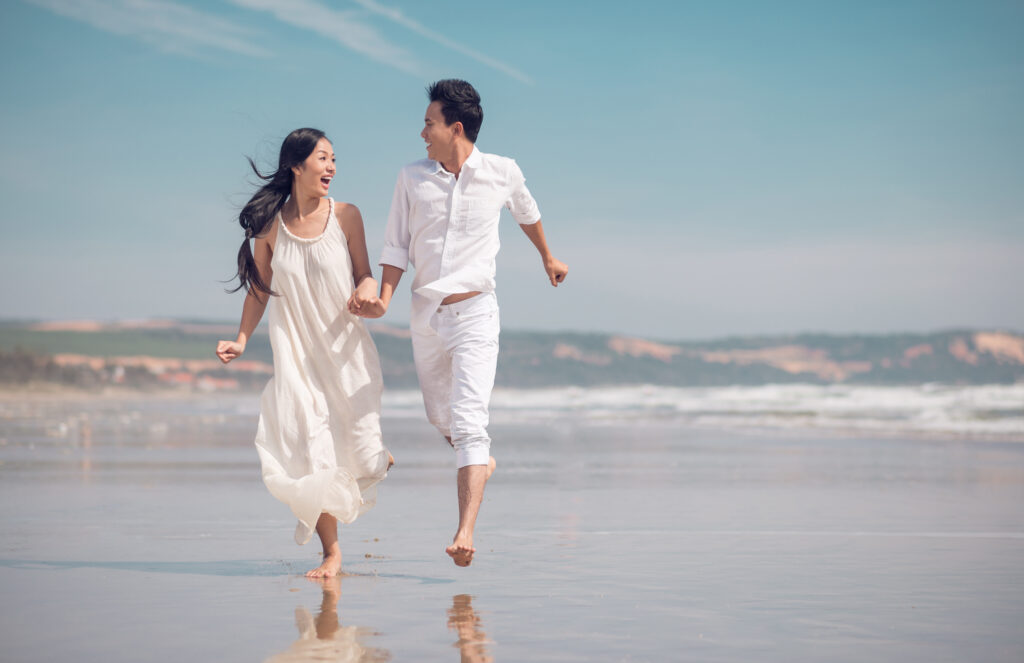 For both men and women, a lightweight cotton shirt in a neutral color is essential part of your summer vacation outfit. Whether it's a button-down, a polo, or a crisp cotton tee, it'll keep you cool in every sense of the word. I love white, which is the classic clothing color of summer and goes with everything. But if you think white washes you out or you fear food stains, try a neutral light blue, gray, or olive green.
For men, this Irish linen shirt from J.Crew is a perfectly packable option that'll stay in style for years. A similar option is available for women.
Scarf
Scarves are the Swiss Army Knives of accessories. A good lightweight scarf can be used to dress up an outfit, to protect yourself from the sun, to cover up bare skin in churches or mosques, or even as a makeshift pillow or eye mask on the plane. Further, if unexpectedly cool weather arrives during your vacation, a scarf will come in handy. For a warm-weather trip, choose a breathable scarf made of cotton or linen, and seek out something in a neutral color that will go with lots of outfits.
Men wear summer scarves too. Don't believe me? Here's proof. Guys comfortable rocking said accessories can find them at most major department stores.
Sunglasses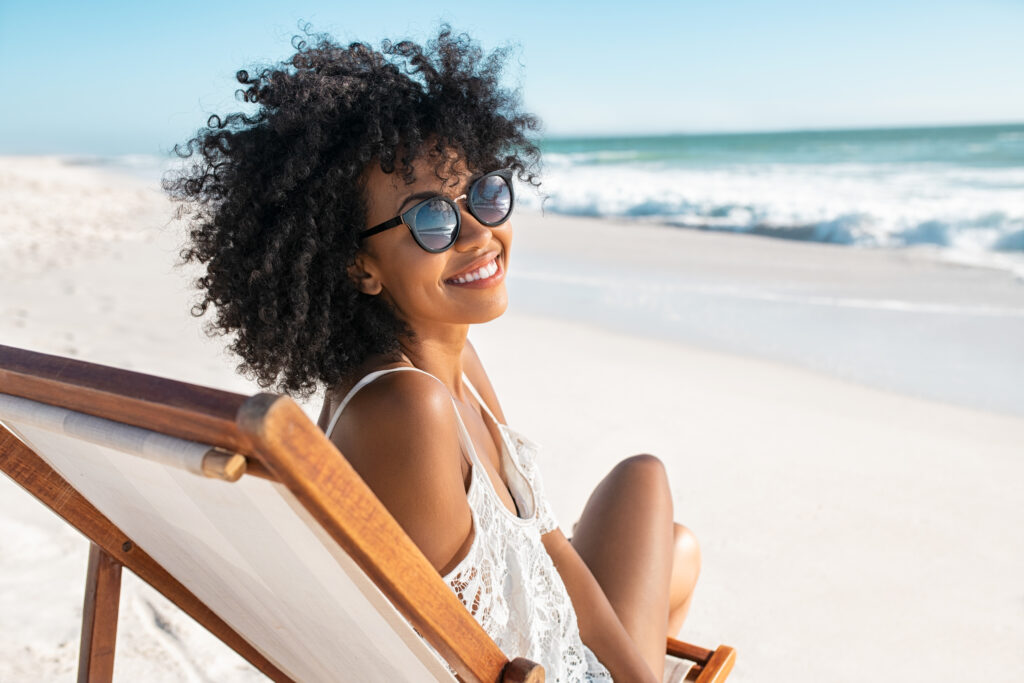 They make you look cool and mysterious. But, more importantly, polarized sunglasses protect your eyes from the harmful effects of the sun. When purchasing a pair, the American Optometric Association recommends checking to be sure that they block 99 to 100 percent of UV-A and UV-B radiation.
Lightweight Jacket
Summer travelers should always be prepared for unanticipated chilly or rainy weather—especially if you're headed to coastal destinations with changeable conditions. A lightweight windbreaker or anorak will help keep breezes at bay. For men, Lands' End has practical options.
Comfortable Sandals That Aren't Flip-Flops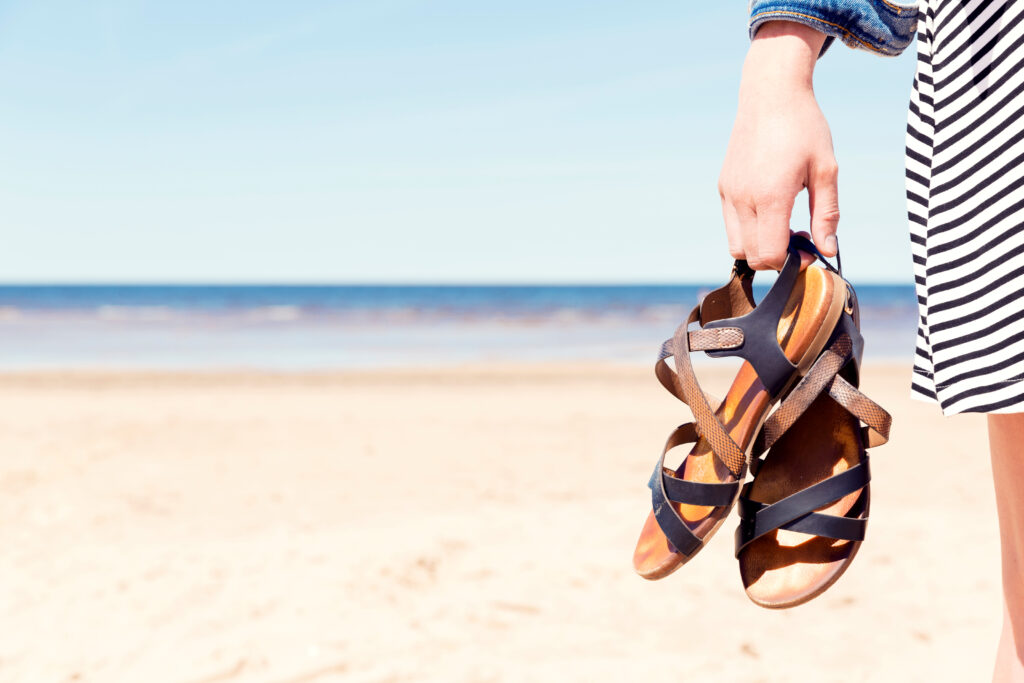 It's flip-flop season. But that doesn't mean you should affix plastic thongs to your feet through Labor Day. In fact, if you're not at the beach, on the boardwalk, or getting a pedicure, you should opt for something other than the shoes you purchased at the drug store for $3.99. Fortunately, comfortable, affordable, and breathable summer sandals that would be as appropriate for dinner at an upscale restaurant as they would on a beach abound, from strappy flats to espadrilles for women.
Easy-Breezy Dress
The right kind of dress is endlessly versatile for summer travel. It can be worn as a beach cover-up, donned on the plane, or dressed up for dinner with some jewelry and a pair of heels.
Summer-Weight Sweater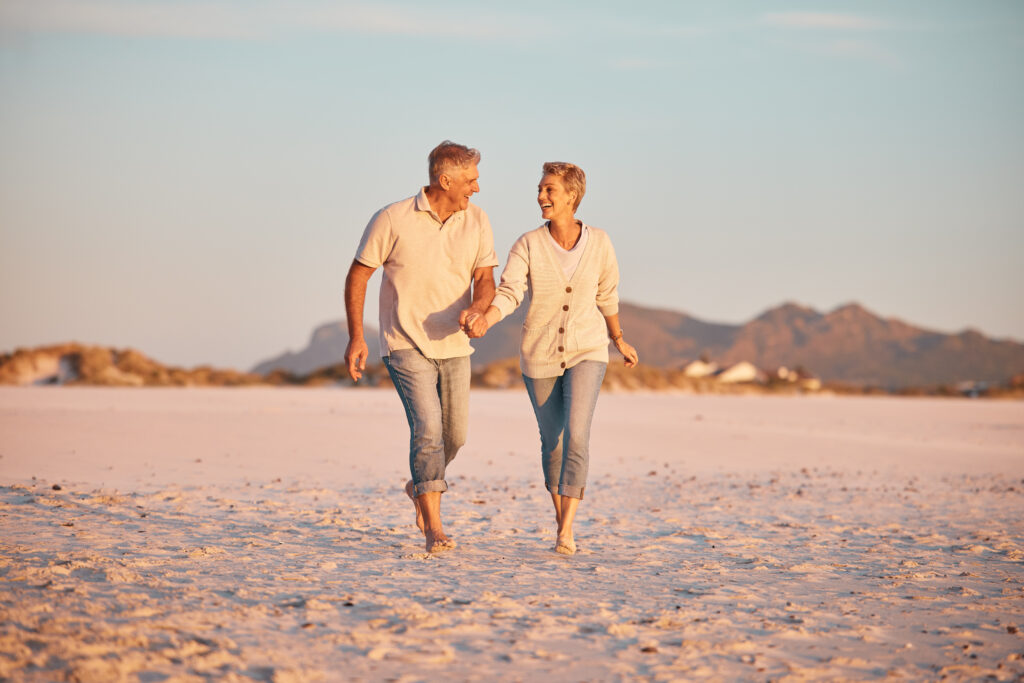 For men or women, a breathable summer-weight sweater will come in handy on blustery boat rides, on cool evening beach walks, or while napping in a shady outdoor hammock. As I've mentioned, summer travelers should always pack a thing or two that will help them handle cooler temperatures if need be. And even if the destination you're visiting is guaranteed to be sweltering, your air-conditioned hotel room might nonetheless cast a chill. So pack the inverse of the wooly winter turtleneck: a light and airy summer sweater.
All of the products featured in this story were hand-selected by our travel editors. Some of the links featured in this story are affiliate links, and SmarterTravel may collect a commission (at no cost to you) if you shop through them.
We hand-pick everything we recommend and select items through testing and reviews. Some products are sent to us free of charge with no incentive to offer a favorable review. We offer our unbiased opinions and do not accept compensation to review products. All items are in stock and prices are accurate at the time of publication. If you buy something through our links, we may earn a commission.